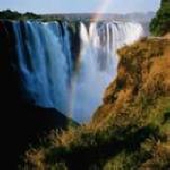 Obituary for Denise Horton
Ms. Denise Horton, age 48, of New Vinson Mountain Road Rockmart passed away Saturday, July 17, 2010 at her residence.


She was born in Rockmart, GA on July 22, 1961 a daughter of Herbert Preston (Red) Horton and Ella Mae Maton Horton. Denise had lived all of her life in Rockmart and was a 1977 graduate of Rockmart High School. She was a veterinarian assistant having worked for Dr. Joel Jackson and for Culbreth-Carr-Watson Animal Clinic. Ms. Horton was preceded in death by her father, Herbert (Red) Horton on September 7, 2008 and by a sister, Betty Stegall on June 20, 2003.


Survivors include her two children: Mr. Dusty Cole, Rockmart and Mrs. Jodie Lester, Rockmart; mother, Mrs. Mae Horton, Rockmart; sister, Mrs. Shelia Smith, Rockmart; seven grandchildren: Avery Swift, Katelyn Swift, Madalyn Swift, Emma Grace Cole, Devin Lester, Caden Lester and Brantly Mason.; four nieces and nephews also survive.


Funeral services will be held Wednesday, July 21, 2010 at 2:00 p.m. in the Chapel of the Alvis Miller & Son Funeral Home with Rev. Donnie Swift officiating. Interment will follow in Rose Hill Cemetery.


Pallbearers will include: Adam Smith, Scotty Stegall, Ricky Lester, Rance Carter, Benny Gray and Britt Earwood. Mike Smith and Jimmy Stegall will serve as honorary pallbearers.

The family will receive friends Tuesday evening from 7 until 9 p.m. at the funeral home.


The Alvis Miller & Son Funeral Home is in charge of arrangements for the funeral of Ms. Denise Horton.